Testing this out now..blog Numero Uno for Left on Red.
We are in Hollywood this morning, working out of our improvised office (a table at this beautiful restaurant, an organic oasis called Bloom). We came for the coconut, hemp, smoothies and have stayed for the hospitality and high speed internet:)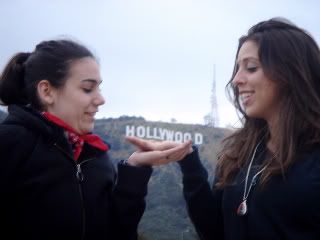 Last night we played at Hotel Cafe as part of Tom Morello's showcase for Axis of Justice. It was an amazing evening of music and activism! All proceeds of the show went to benefit Axis of Justice and Food not Bombs..an organization that helps feed families in the Los Angeles area.
Hotel Cafe Line-up:
The Night Watchman with the Freedom Fighter Orchestra
Boots Reily (The Coup and Galactic)
Dhani Harrison
The Billionaires
Left on Red
Wayne Kramer of MC-5
Zacharia
G-Love and West Indian Girl
Sen Dog (Cypress Hill)
The night kicked off with the Nightwatchman, who played 4 songs, "Battle Hymns" from the Body of War soundtrack and his own kick ass adaptation of ACDC's Dirty Deeds. For his last song he brought out his band, "The Freedom Fighter Orchestra" and Kelly joined in too with her sweet violin licks! Then Boots Riley got up on stage and performed an inspiring set of revolutionary rhymes. After Boots, Danny Harrison got up and performed a tune with two beautiful Norwegian back-up singers. I won't say son of Beatle but shit..SON OF A BEATLE!
After Danny came the Billionaires with beautiful 3 part harmonies and a sweet tune called 'I love Mother nature". And then it was our turn to rock the stage with "Left on Red" and "Momma Momma"! The Hollywood crowd was warm and welcoming and we had so much fun playing and meeting the musicians that have inspired us. Revolutionary rocker, Wayne Kramer graced the stage right after us while we collected our brains in the green room. It was then that our new friend Heidi turned to us and said, "Welcome to Hollywood girls, strange things happen here".
Check out some reviews of the show: